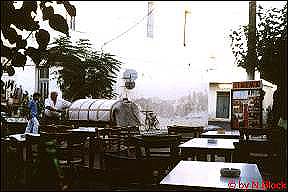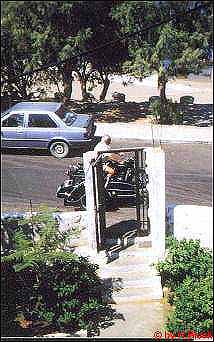 During daytime slow everyday-life is performed. Except on the sandy beach, especially during school holidays in Northern- and Southern-Europe. Despite all, the beach is still moderately quiet compared to other vacation-areas. Particularly at times when travelers not so familiar with the Cretan climate are confronted with the heavy sandstorms that can last a day or two. You have to be able to cope with this....
If you don't like the beach, there are alternatives.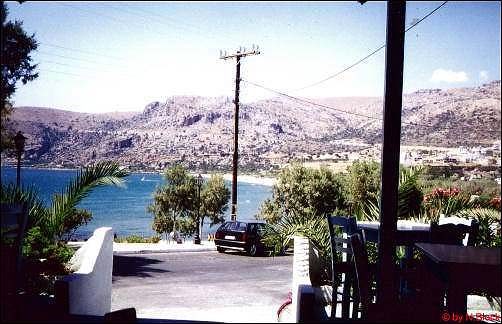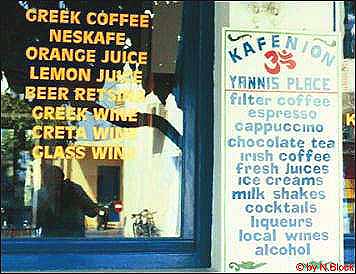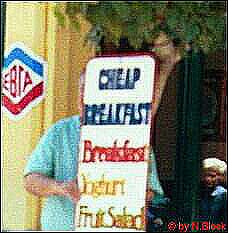 You can hang around at the "Castello", have an "Amstel " and watch "panic on sandy beach" very comfortably. At "Zygos" it's quiet as always and you get really cold draught here. On mainstreet you can hang out at "Jannis Extraprima", at the former bus-station "Agios", at the "Coconuts", at Vangelis "Elxis" and some other places and watch the locals being busy (but siga, siga) or tourists carrying inflated water-toys to the beach (those toys will be blown to Northern-Africa anyway but they don't know that yet). As I said you have to be familar with the wind. The surfers you can watch there are.