Prelude
Stimulated by John Vaughan and his musical description of a small fishermen's village in Southern Crete (it truly was one at that time), I got to Paleochora for the first time in 1978.
Please click the guitar to listen to John Vaughans

"Palaichora Day". (music provided by cdbaby.com)
Winamp needed, free Download here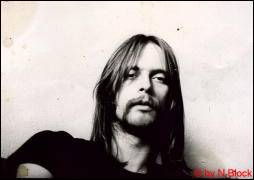 At that time "Love and Peace" was still announced. Most people from around the world, getting there with the legendary ancient Mercedes-Bus, wanted to feel like Hippies for a while. Mostly one can say, it worked out fine. They used to sleep at the beach, the local people used to like them more or less. Remember "Schleicher", "Jannis Extraprima", "Georgio with the strange eyes" and the various other Georges?

In the meantime some of the old Paleochora-freaks asked me, if they met me then. For those: On the left you can see me, as I looked in the old days. On the right It's me today. At least I'm able to open my eyes now.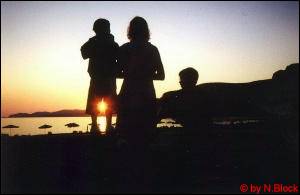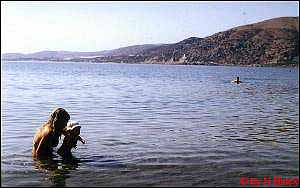 The family began with Birgit, in those times sleeping at the other end of the Sandy Beach. But you know, as times went by......
Our two sons have been traveling there each year since 1987 and 1991 and don't want to travel anywhere else.